When you update your project on our platform, by default you are only updating the project on Coverfly. Unless you explicitly select the submission(s) that you'd like to update when updating your project, the updated draft or submission details will not be sent to the competition, program or coverage provider. This is because not all organizations accept submission updates either on Coverfly, or at all.
To choose which submissions you'd like to update for a given project, be sure to check the box next to the name of the submission in Step 2 of the "Update Project" page (see image below). If the check box is disabled/greyed out, it means that that organization is not accepting updates via Coverfly. If you'd like, you could try to email them directly to have them update your draft.
Please note that there is a $5 fee if you are updating your script past the 12-hour window of submission. Notice of that fee will only appear once you add a new PDF.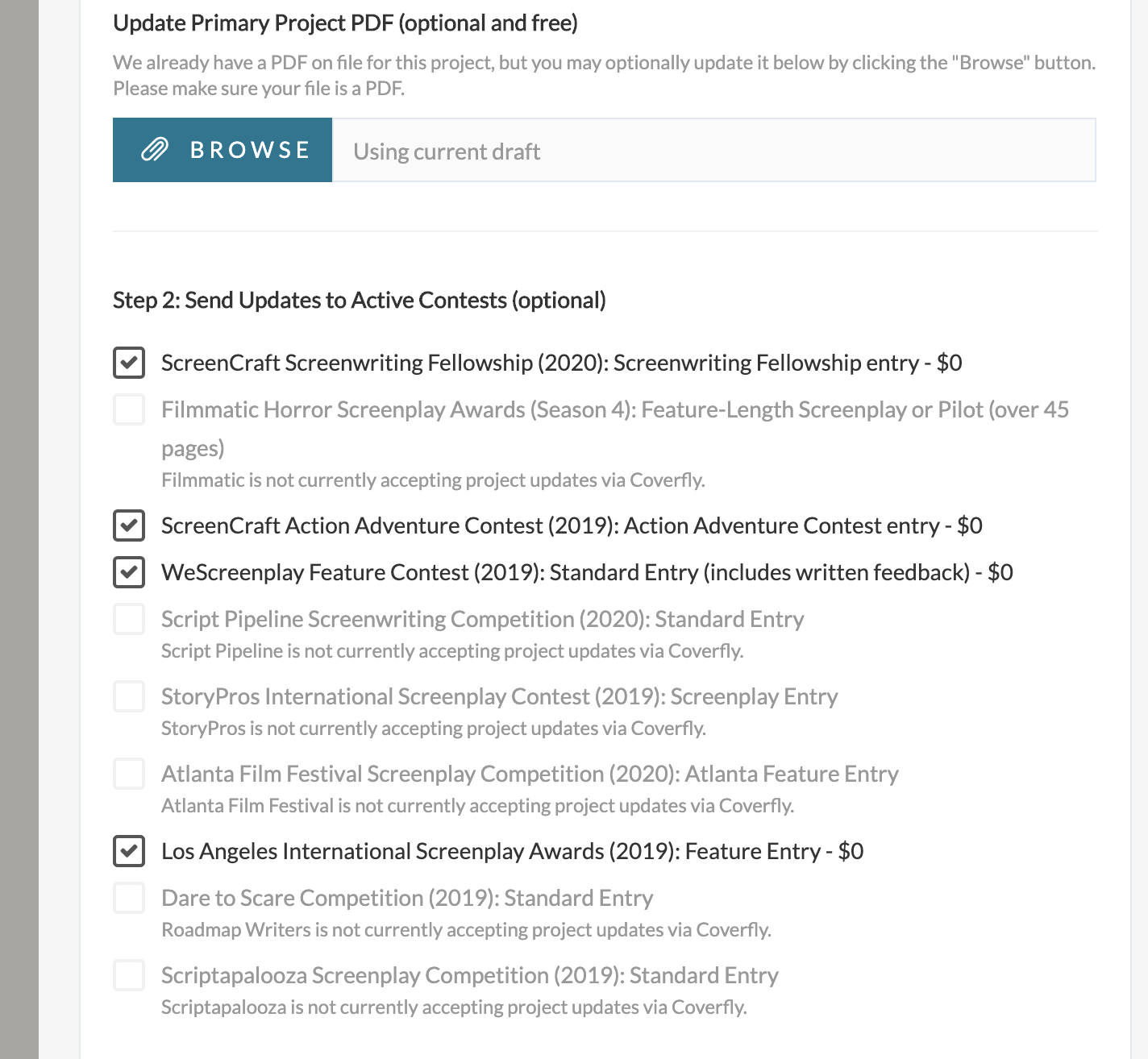 It's also worth noting that non-competition submissions (standalone coverage) can only be updated within 12 hours of placing your order.